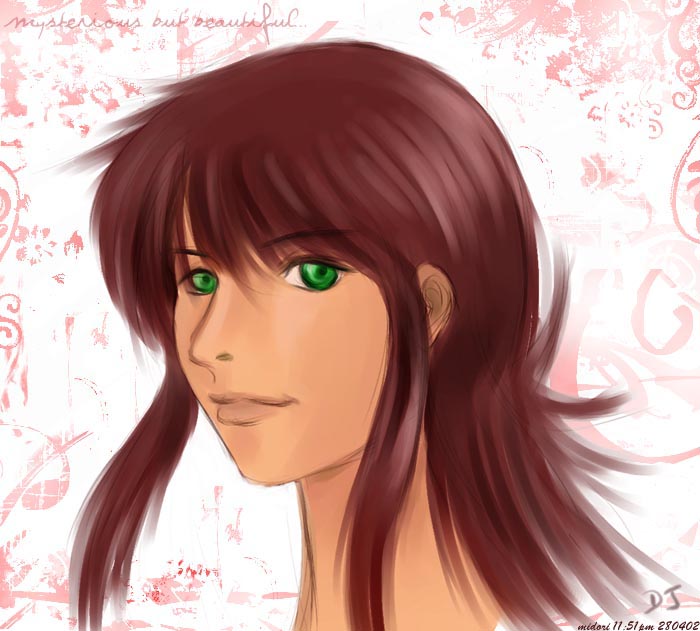 "Mysterious but beautiful" | Painter 6, Photoshop 5.5 (Background) | 73 kb
Pls don't mistaken him for a girl! He may have womanly features but he acts like a gentleman!!
Minamino Siuichi, or better known as Kurama, my first idol that I fallen in love with ages ago....now im not so obessed (tehe...Viktor XD)
.....grrr......yu yu hakusho 2!! come out!

Anyways, the quote, Mysterious but beautiful, describes him best so I chose it
The brushes in the background was taken from some site......I was sure I bookmarked it but its not in the favs folder...o.O;;
I followed a link from Rydia.nu *remembers the title of site called Brushies*
Anyone who knows the link to the site, pls e-mail me so I can give proper credit (arigatou!)

I removed some of the anime hair-likes on him =P
I think it looks a bit better that way but...the nose........arghh!!